ASIAN AMERICAN PERSONALITIES
CONTACT US | ADVERTISING INFO

© 1996-2013 Asian Media Group Inc
No part of the contents of this site may be reproduced without prior written permission.
GOLDSEA | ASIAMS.NET | ASIAN AMERICAN PERSONALITIES

Comedy's Southern Squire
PAGE 6 OF 6

If I've written jokes that day or in a few consecutive days, I'll go to the Comedy and Magic Club in Hermosa Beach and try them out 2-3 times a month. Great club. Jay Leno performs there every Sunday. Jerry Seinfeld was just there last night, 2 shows. As a comic, I've always stayed up late. You must so you're awake during the late show on Saturday. So we still stay up too late, midnight at least. Crazy with small children, but that's our lifestyle. Dinner at 6pm, check emails after dinner and VM, baths for the boys. Grant is in bed by 7:30pm, Jackson by 9 p.m. at the latest. After Grant goes down, Amy will run an errand, go to the mall or something to have a little time. I put Jackson down, read books. Amy's home by 9:30-10pm. If I'm lucky, after Jackson goes down I'll grab a shower. If I don't go the the Comedy and Magic Club or have a meeting. Then showers are a luxury and notice... NO SPORTSCENTER!!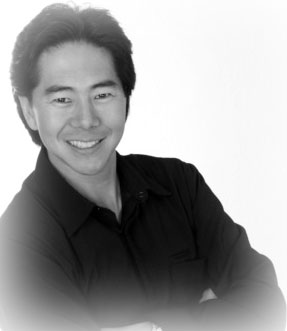 GS: How important a source of income are your corporate gigs? What types of corporations tend to book you?
HC: The "C" in corporate is for "cash". Corporate gigs are very lucrative, but it doesn't make you a better comedian. I still do comedy clubs. They're my studio. I tell my music buddie I can't go into a studio and say let me try that again or let me hear how that sounded. I need an audience to give me feedback, good or bad, doesn't matter, just some kind of feedback. So a comedy club is my studio. You can't be making loads of cash for IBM or Ford Motor Company and pull out your notes and try out jokes. They hired you for your "A" material. Now I do write jokes for the occasion, but if they don't work, the company doesn't mind. They're aware you just wrote those for them exclusively. I have done shows for all kinds of corporations -- white collar, blue collar, all colors of collars. If it fits my schedule and I fit their budget, I'm there. The upside is the money, the downside is you're blowing in and out which is nice, but it gets hard flying coast to coast to coast in 36 hours or so. No time for golf or Sportscenter or sleep on the road under those circumstances.

GS: You are a skilled writer. Are you writing a book -- novel, memoirs, raising Black Angus...?
HC: I am not writing a book at this time. I do have notes though, so hopefully I'll be able to write it someday. Unfortunately, I don't think I can be a great novelist. I'm an avid reader and my fear is that all our potential great writers from our Ivy League schools are not going to use their talents in that arena. They're writing for television and films as we speak. Say it ain't so... No child, it's so. Thomas Wolfe where are you when I need you most? In about 20 years we'll be stuck reading screenplays for pleasure. Nowadays, way too many books I read are actually screenplays in paperback. It's really sad. I can tell when the writer gave up on the novel and sold out to make it a movie. I can see the fade ins and wash outs...sad.

GS: Do you have a picture of the type of role you'd especially like to play in future movies? Are you in the market for dramatic roles?
HC: I'd love to do drama, just to stretch my acting chops. I love to act. I'm still not great, but I'd like to get better. I've gotten much better throughout the years. The perfect role is the one I've tried for years to create, a funny, wholesome, TV show that my kids could watch, much like Andy Griffith. Not an Asian show, but a show with an Asian lead, not an Asian guy, just a guy.

GS: What would be the smartest way for a young Asian American to get into the comedy business today?
HC: If there are any young Asian Americans who want to pursue comedy, I say do it. It's the only art form where you can just go and try -- open mike nights all over the country. Heck, contact me thru my website, I get emails from a lot of Asian comedians who are just starting out or who have hit a wall. Write down everything you think is funny, keep notes, don't do material that's degrading, like saying chink or gook or slant eye. That's not funny, not even in the ballpark and I've heard many an Asian comic use those terms (and if I saw them in person I would tell them what a huge mistake they're making). But most importantly NEVER, NEVER steal anyone else's joke... especially mine!!

CONTINUED BELOW
---
---
GS: Who are the funniest Asian comics working today?
HC: Hmmm... Hard to say. I like some things about a few people, but can't really say I agree with the way they're going. I hope it's just that they're new and green. There's a comic named Kevin Kataoka who makes me laugh..now he is going in the right direction. I helped him get a job writing for Mad TV. He's someone I would hire immediately to help me write if the opportunity presents itself. I'll probably get slammed for not mentioning anyone else, but I can't really think of anyone else who makes me laugh. I'm sure there are some out there who I haven't even seen who are really funny, but I know almost all of the Asian comedians... there aren't that many.

GS: Any relationship to Margaret Cho?
HC: I'm not related to Margaret Cho. I've heard that early in her career she would tell people she was my sister. Smart on her part I guess. She used to open for me some, but we haven't done a show together in a few years. I don't get asked that question as often as some people think. Probably because if you know our material it's easy to see that we're not related. Besides we don't look like siblings very much either. I've always liked Margaret as a person. There was a time I really liked her standup, but to be honest I haven't seen her perform in years. She's probably the exact opposite of me. I try to stay under the radar as much as possible and she's into the "Hollywood" scene. All this is fine and dandy, it's just not for me. I do press to promote shows and movies because it's business, but other than that I don't go out to be seen.

GS: Has being Asian added an extra dimension to the problems faced by all men?
HC: Being Asian hasn't made it any harder or easier dealing with the opposite sex. My wife at times will say I'm stubborn, selfish, insensitive, vague, deaf at times, blah, blah, blah...but she's never said I was boring! I can immediately tell an Asian man who hasn't lived in the States for very long. Their posture gives it away. Everyone's always said I walk like a cowboy...not sure if that's good or bad, but it definitely isn't an Asian quality.

GS: Any insights for Asian Americans? For Asian American men?
HC: The only insight I have for Asian Americans is to be American but don't forget that your Asian. For the younger generation and especially their parents, as Americans it's essential to remember that it is okay if your child isn't a doctor or scientist. The sky's the limit and children are only limited by their upbringing.

For Asian American Men... Be yourself, don't try to force yourself to fit into any mold. Remember that you're an American first, if you do that you won't have to keep reminding people that you're an American too. I am as American as it gets, but don't get me wrong, I'm more proud of my heritage than I am of George Washington and Thomas Jefferson. My lineage is full of great men and women. Who knows what I'd be doing for a living if my parents had stayed in Seoul. Another Dr. Cho... Nahhh.
"I do press to promote shows and movies because it's business, but other than that I don't go out to be seen."